John Gaskins is a controversial figure in British climbing. He has claimed a number of very hard boulder problem first ascents as well as several hard repeats. Almost all his hardest ascents lack clear evidence as to whether they actually happened.
For a long time John had a lot of support within the British climbing community. For example, he claimed to have repeated Markus Bock's problem Gossip which Bock thought was very unlikely. Many in the UK climbing scene supported John's claim. It was only much later that doubts were raised about many of John's first ascents which then cast doubts over his climbing as a whole.
References
[1] Interview with Simon Lee from UKBouldering.com https://www.youtube.com/watch?v=RbZALxPdjZg
[2] From the same interview as [1], footage of John climbing on his board https://vimeo.com/82936059.
Excluded
Many ascents disputed. In particular, problems like Pill Box Wall and Shadowplay do not stack up. There are some examples of him climbing hard-ish (for example Anaesthesia is on video) but none of his super hard problems.
Dan Varian has tried many of John's harder problems and attempted to clarify where the lines go several times with minimal success. He goes in to detail here https://ukbouldering.com/board/index.php?topic=30355.0
Because of the uncertainty around so many of his ascents he's been excluded from all lists.
John Gaskins
Added at 16:01 on 13 January 2021
John Gaskins
Added at 16:01 on 13 January 2021
Hubble (9a)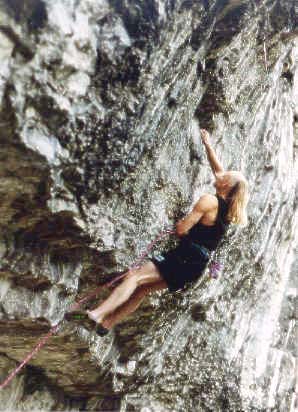 Added at 09:12 on 29 December 2020