Hubble is a route at Raven Tor in the UK's Peak District. Ben Moon made the first ascent in 1990 suggesting a grade of 8c+, making it the hardest route in the world at the time. It is now considered closer to 9a, making it both the first 8c+ and the first 9a!
The route is unusually bouldery and powerful with the meat of the difficulty being a short section on undercuts at the start of the route that is around 8B/+ as a boulder problem. The top of the route is roughly a 7c sport route so shouldn't present any issues for a climber capable of getting through the bottom, though Ben Moon famously fell off the top the first time he managed to climb through the boulder problem.
A kneebar on the crux undercut match move was first discovered around 2014 which apparently makes this move slightly easier. It was first successfully used by Mathew Wright on his ascent in 2020. This method has now been used on several successful ascents. So far, ascentionists using the kneebar method have suggested it doesn't significantly alter the overall difficulty with leg length being a crucial factor.
Ben Moon
Added at 08:02 on 26 February 2021
Ben Moon
Added at 08:02 on 28 February 2021
Ben Moon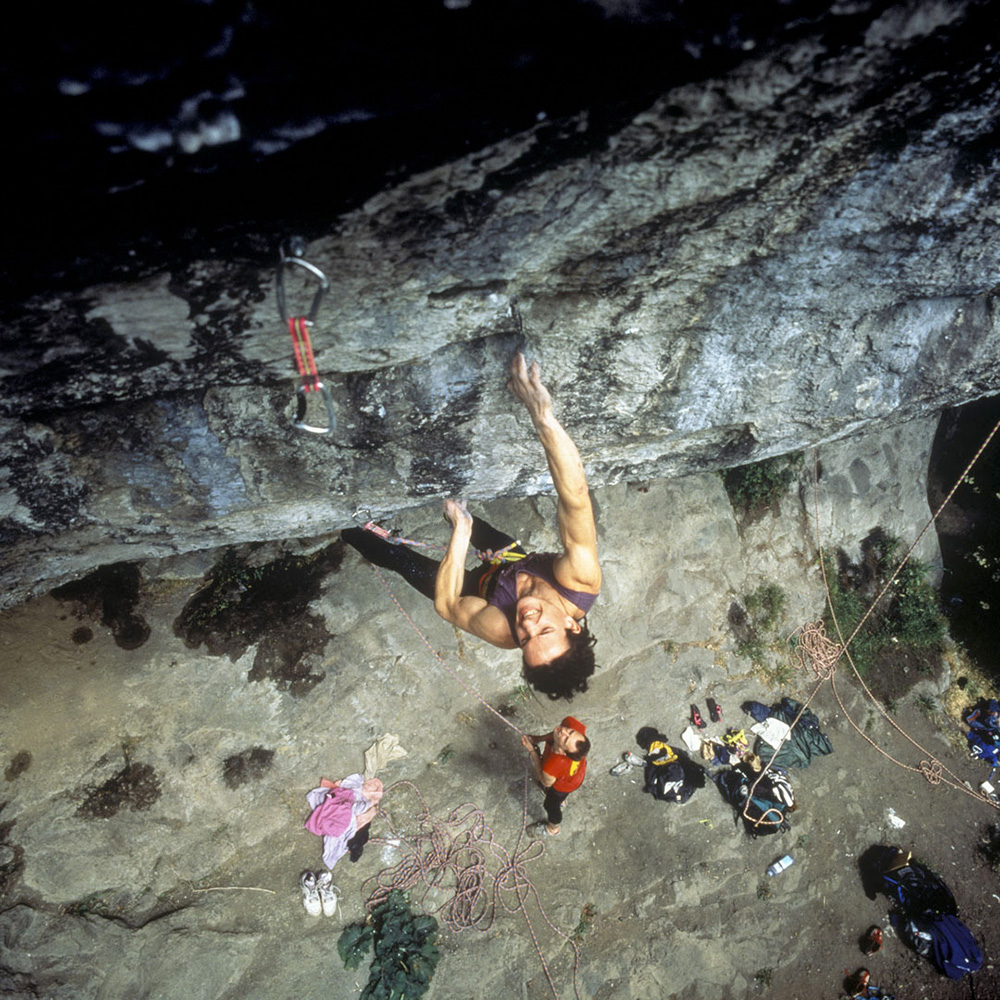 Added at 12:12 on 19 December 2020