Bolted by Kim Carrigan in 1982 this route was ahead of it's time (Kanal im Rücken, typically considered to be the first 8b in the world, was only climbed in 1984). Carrigan came tantalisingly close to making the first ascent but it had to wait for Stefan Glowcaz to finish it off .
Carrigan:
Yeah, The Ring Route aka Serious Young Lizards really proved a bridge too far. The astounding thing was, that I'd bolted this route in 1982, long before anyone thought this would even be possible, which meant that I spent a long time learning the moves and developing the strength and fitness needed for a route like this. There was a complete lack of other routes of this difficulty from where this fitness could be gained. Despite being able to climb every move in my sleep, I could never quite bring it together. I still remember my best effort. I'd been shopping in Horsham for the weekly groceries and my fingers were already strained from carrying the shopping bags, but I thought I'll just pop up and give it a go. It had been drizzling, but because the wall was so steep, the route remained basically dry. First shot, I managed to redpoint straight to the last hold, but promptly slipped off mantling onto the wet slab above. That was it.. [1]
The route later featured in a now-famous Patagonia advert when John Sherman shot a carefully staged photo of himself seemingly soloing the route in flip flops, beer in hand!
The route got it's name from the ring bolts used to protect it.
References
[1] https://www.ukclimbing.com/articles/features/kim_carrigan_and_andy_pollitt-9629
Kim Carrigan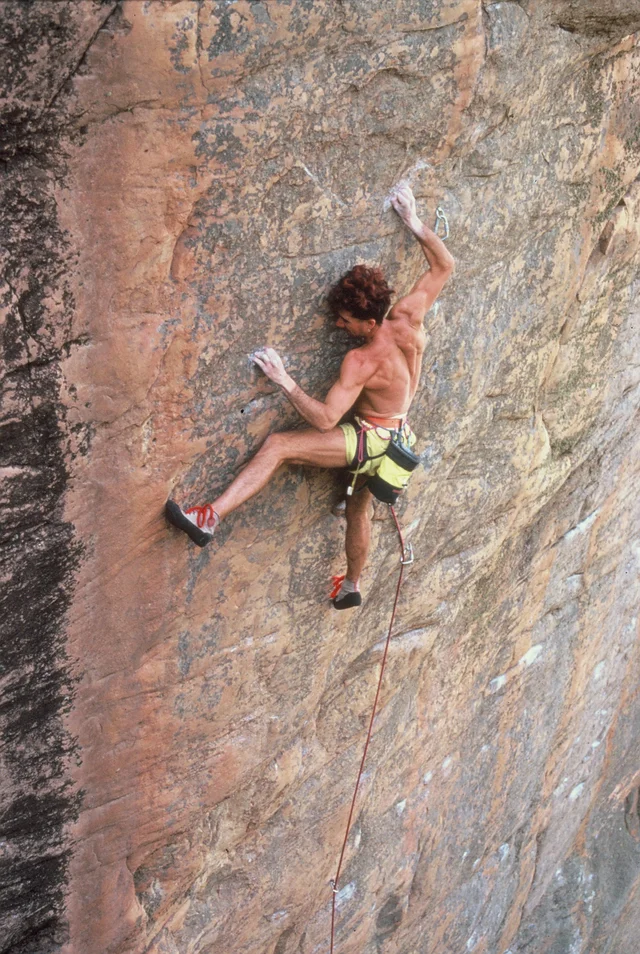 Added at 22:09 on 09 September 2022
Kim Carrigan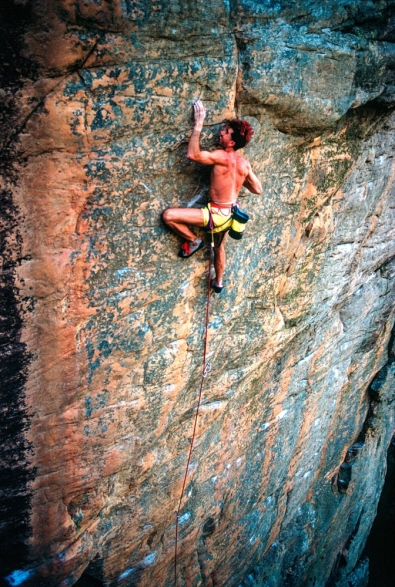 Added at 13:09 on 12 September 2022
John Sherman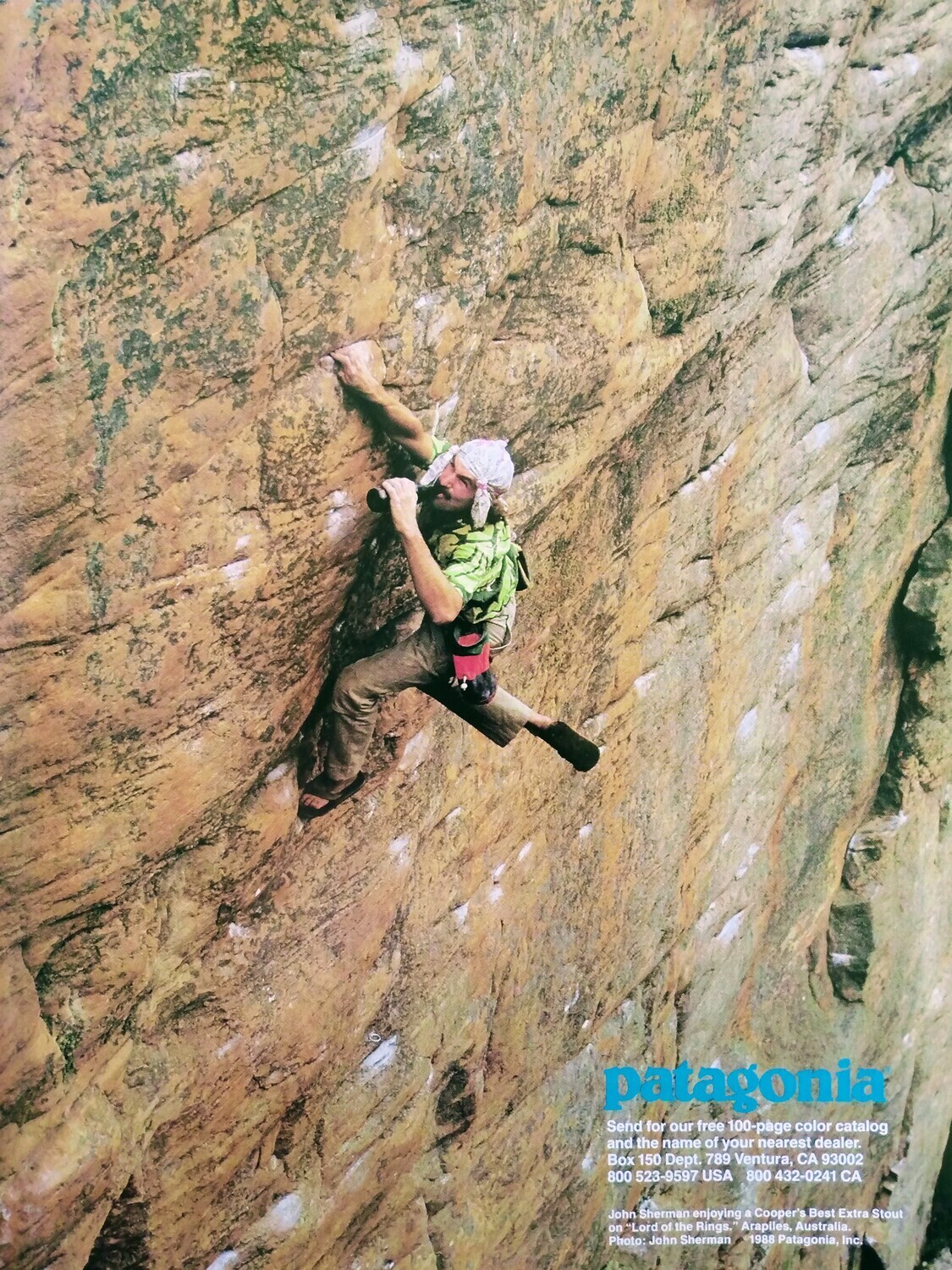 Added at 08:09 on 10 September 2022